~Meet the Golf Instructors~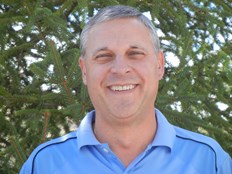 Matt Ennis is the General Manager at Quail Hollow Golf Course.  He has been with the course since 1998, previously as the Head Golf Professional until 2013. Born and raised in Boise, Matt played golf at Boise High School where he graduated in 1988.  He went on to play collegiate golf at Santa Clara University. After graduation from Santa Clara in 1992, Matt was a two time Apprentice Scholarship winner from Titleist.  He turned Professional in 1994 and was twice nominated for assistant professional of the year in the Rocky Mountain Section of the PGA. While Matt was the Head Professional at Quail Hollow, he was twice been nominated as Head Professional of the Year in the Rocky Mountain Section of the PGA. When not on the golf course, Matt enjoys spending time with his wife and two kids, listening to music, reading and going to the movies.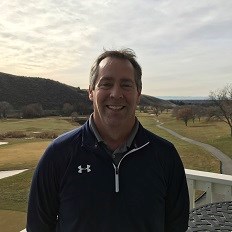 Troy Dykstra  has been the Head Golf Professional at Quail Hollow Golf Course since 2013.  Troy was introduced to the game of golf at Spring Creek Golf Course in Elko, Nevada. Troy turned professional in 1993 and in 1995 moved to Idaho to accept the Head Golf Professional position at Terrace Lakes Resort in Garden Valley.   He received his Class A PGA status in 1998, was nominated for the Rocky Mountain Section PGA Assistant Professional of the Year in 2006, and came to Quail Hollow as the Assistant Professional in 2001.  When he's not in the Golf shop or instructing players, you'll find him with his 2 boys and wife on the course or at the movies. He believes there are two ways to learn the game of golf. Teach yourself if you have lots of time and don't necessarily care if you get any better, or you can seek some professional help and obtain tangible progress.  Troy has worked with players of all ages and abilities as a Golf Professional and is confident that with practice and simple, easy to understand instruction you can reach your playing goals.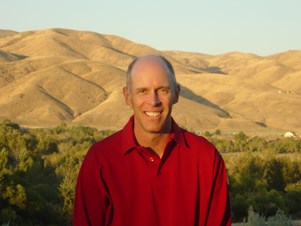 Jim Empey was a member of the University of Southern California's Golf Team in the 1980's and turned professional in 1984. Jim has worked in the golf industry in a variety of ways ... as a college and tournament player, a college coach, a Club Professional and an instructor.  After competing on the Asian and Australian tours, Jim was the Head Coach for the Men's Golf Team at USC in the early 1990's before moving to Boise in 1997. 
Jim has taught at Quail Hollow since 1998, and enjoys helping students obtain a better understanding of the game as well as enjoy the game more.  Jim has won the Rocky Mountain Section PGA Championship in 2007, 2011, 2013 and 2017, and has received the following awards:
"Best Teacher of Idaho" by Golf Digest Magazine each year since 2013
"Top 10 Teachers in the Northwest USA" by Golf Magazine
2002, 2004, 2008, 2010, 2015, 2017 "Teacher of the Year" by Rocky Mountain Section, PGA
2009, 2011, 2013 "Player of the Year" Rocky Mountain Section, PGA
2012, 2013, 2017 "Senior Player of the Year" Rocky Mountain Section, PGA
Peter Nichenko is the Head Golf Professional at Warm Springs Golf Course. Peter received his Class A PGA Certification and was elected to full PGA Membership in 2006 and is a member of the Rocky Mountain Section of the PGA. Peter is responsible for the coordination of the eleven week junior camp provided in the summer months, as well as the adult group lessons offered at the course. In addition to providing golf instruction to people of all ages, Peter has extensive experience running and organizing golf tournaments such as the Boise City Championship, The AJGA Boise Junior Classic and the Father Russell Charity Scramble.
Prior to joining Warm Springs in 2000, Peter worked in the golf profession at courses in Tucson, Arizona and Willamette, Oregon.
Peter is a graduate of Boise State University, and was a member of the BSU Golf Team. Peter represented Idaho in the 2000 and 2006 Carter Cup Matches, qualified for the 2004 Taylor Made Assistants Championship, won the 1994 John Dropping Tournament and the 2002 Oregon 4A Individual State Tournament.
Peter will be teaching the one-day golf school at Quail Hollow in 2020.
John Russell is an Assistant Golf Professional and the Tournament Director at Warm Springs Golf Course.  John has been a PGA Apprentice since 2006.  Since 2001, John has been instructing the Warm Springs Junior Golf Team, and has been teaching individual and group adult lessons since 2006.
John played golf for three years at Boise High School (2000 - 2002), then attended Eastern Oregon and Boise State University.